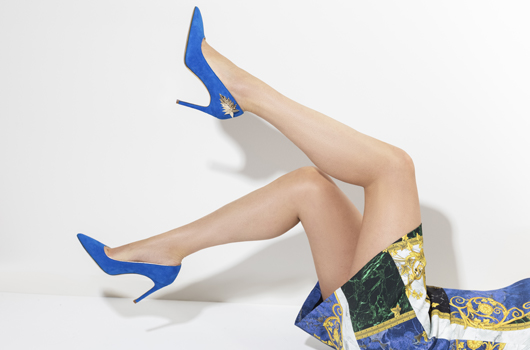 About us
Maggio is affordable luxury heels for women who want to stand out.
Our heels are made of high quality Italian leather and hand made in a family owned factory in Italy.
All the designs and ornaments are custom made and specially designed by our founder Marianna.
We believe that every woman should feel powerful and confident enough to show her inner goddess when she is wearing our heels.
It's not just heels it's the way they make you feel
The story
Our designer and founder Marianna Kontogeorgos always dreamt of having her own fashion brand making stilettos. Since she was a little girl she has always been fascinated by the craftsmanship.
"I used to run around at my parent's friend's shoe-factory fascinated and curious. I was always looking at all the shoes and dreaming that one day I would create my own shoe brand"
"For me when a pair of heels are made it's amazing to see all the personal touches and passion that goes into the shoes. It's fascinating to see all the pieces that are put together to become a special pair of beautiful heels."
I have a great love and passion for high heels and want every woman to feel feminine and powerful as soon as she wears heels by Maggio. It's important that she feels unique and stands out from the crowd.
A party is never a good party without the right pair of heels.
If you want to be queen of the night you need an-extravagant pair of heels from Maggio.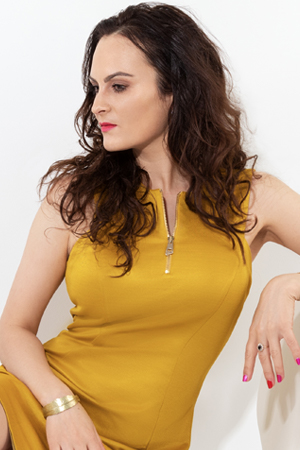 The Name
Maggio is a play of letters of our founders' first name and family name.
She thought of the name while sitting on a beach in Greece wanting something personal, unique, short and easy to remember. That's how Maggio was conceived.
---
Handmade in Italy
Our Factory is based in south of Italy in the region of Naples. The factory is a third-generation family owned business, that has been producing beautiful quality shoes since 1965.
They have been specialized in the manufacturing of women shoes for many years now and thanks to the synergy of professionals connected to each other, it is possible to make a high-quality product of luxurious Italian footwear.
Did you know? It takes 30 different components to produce a high heel. That is why it takes time and is very complex to design and produce a high heeled shoe. It takes around 3 months for Maggio shoes to be made passing through a lot of people and collaborators.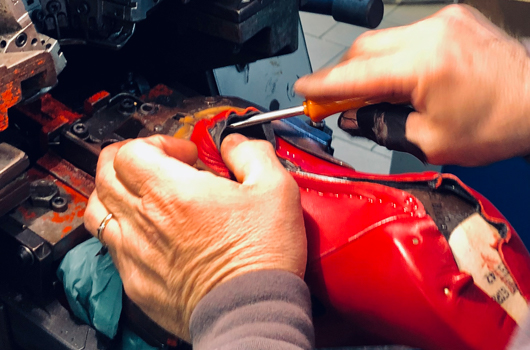 ---